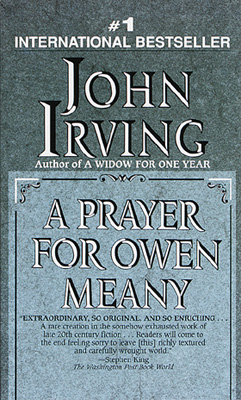 You're A Prayer for Owen Meany!
by John Irving
Despite humble and perhaps literally small beginnings, you inspire faith in almost everyone you know. You are an agent of higher powers, and you manifest this fact in mysterious and loud ways. A sense of destiny pervades your every waking moment, and you prepare with great detail for destiny fulfilled. When you speak, IT SOUNDS LIKE THIS!
Take the Book Quiz at the Blue Pyramid.
Click "continue reading" for my comments...
The ironic thing about this is that I HATE this book! Everyone raves about it, and when I tell them I just couldn't finish it, they look at me as if I were a murderous, cold-hearted psychokiller. I mean: who couldn't just LOVE Owen Meany? Well..... me. Personally, I'd much rather be "Love in the Time of Cholera." Now THERE'S an interesting book!
Take the quiz (only six questions!) to find out what book you are, and let me know.